Workforce Lodging Solutions
XELESS offers tailor-made Life Support concepts for all kind of labor forces worldwide.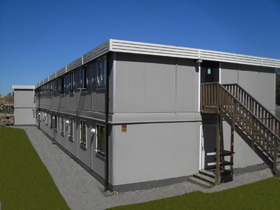 When projects require immediate accommodations for small crews to several thousand laborers, our modular facilities provide a quick, durable and flexible solution. From single tents to entire container complexes, our staff of modular facility professionals will work closely with you to create a fully functional camp with comfortable interiors and adequate furnishings, fitted to the individual needs of our customers.
We offer a comprehensive range of mobile and modular facilities in all sizes and for all purposes, with innovative industry solutions for the government, construction, industrial and military market. We manage and develop small temporary accommodation compounds to permanent modular construction projects from concept to completion. XELESS`s legacy is grounded in its reputation for extraordinary customer service, effective management of project operations and consequent service innovation.
Accommodation
Catering
Cleaning
Laundry
Security
Transportation
Travel
Recreation
Disposal
Sanitation
Engineering