Environmental Services
Environmental Management has become an integral part of business management because it ensures regulatory compliance and efficient management of energy, water and other resources.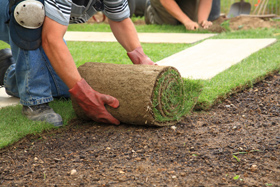 XELESS offers professional and innovative environmental management solutions, ranging from minor medical waste incineration services up to major complex sanitary field-camp projects. For more than 15 years, many skilled XELESS specialists are working in austere and remote theatres in Eastern Europe, Middle East and Africa, to deliver the best possible performance for our clients in
Waste Management
Waste Water Management
Landscaping
We are a recognized partner in providing full service sustainable landscape management, design, construction, and water management practices, especially in hot and austere environments.
Design
Engineering
Sub-Terrain Drainage
Irrigation Systems