Military Camp Support
Our core competencies are Life Support Services for Military Camps all over the world. Our "One-Stop-Shop" attitude makes XELESS a preferred partner for US Government, NATO, UN and many other satisfied clients. We have been assisting Governments, Military and Civil Organizations on a variety of platforms in regions of conflict and natural disasters since 1996.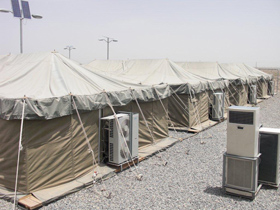 Our focus on customer satisfaction and our zero-tolerance safety attitude contribute added values to our ISO certified excellence in Military Camp support. Our best-practice procurement procedures ensure a smooth and in-time handling of even security critical mobilization efforts in theatres like Iraq and Afghanistan for projects of every size.
Our highly professional inner-theatre logistics skills have been developed for many years and have led to several thousand cargo movements per month, for clients like NATO and US Army. Our low rate of incidents during performance of those transports in crisis areas is a benchmark in this market segment today.
Military projects require reliable methods and proven policies to guarantee success. Our codes of practice for Quality-, Environment- and Safety management have led to the amazing performance track record we enjoy today.
We offer our experience in the following service areas: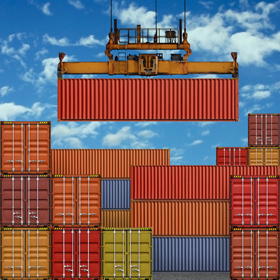 Accommodation
Logistics
Construction
Sanitary
Water
Waste Water
Waste
Power
Laundry
MWR
Communication
Security
Procurement