Sanitary Services
XELESS is Europe's leading service provider for mobile and temporary sanitary solutions. Our innovative concepts provide thousands of people with toilets, showers and washing facilities at nearly any location worldwide.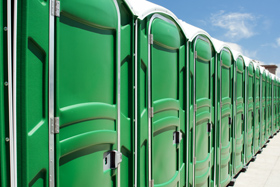 We offer an unmatched selection from basic portable toilets to best-in-class portable toilet rental. Our portable toilets are delivered and serviced with professionalism where and when you need them for construction sites, disaster relief operations, special events and more.
Our extensive product line includes a wide variety of modern portable toilets, hand wash stations, restrooms and shower trailers. We aim to exceed customer expectations by continually evaluating our customers' needs and working diligently to provide innovative, effective solutions. Our committed XELESS team remains focused on providing outstanding customer service.
Mobile Toilet Rental
Ablution Units Rental
Cleaning
Maintenance
Septic Service
Logistics
Set-Up